Riichi Book I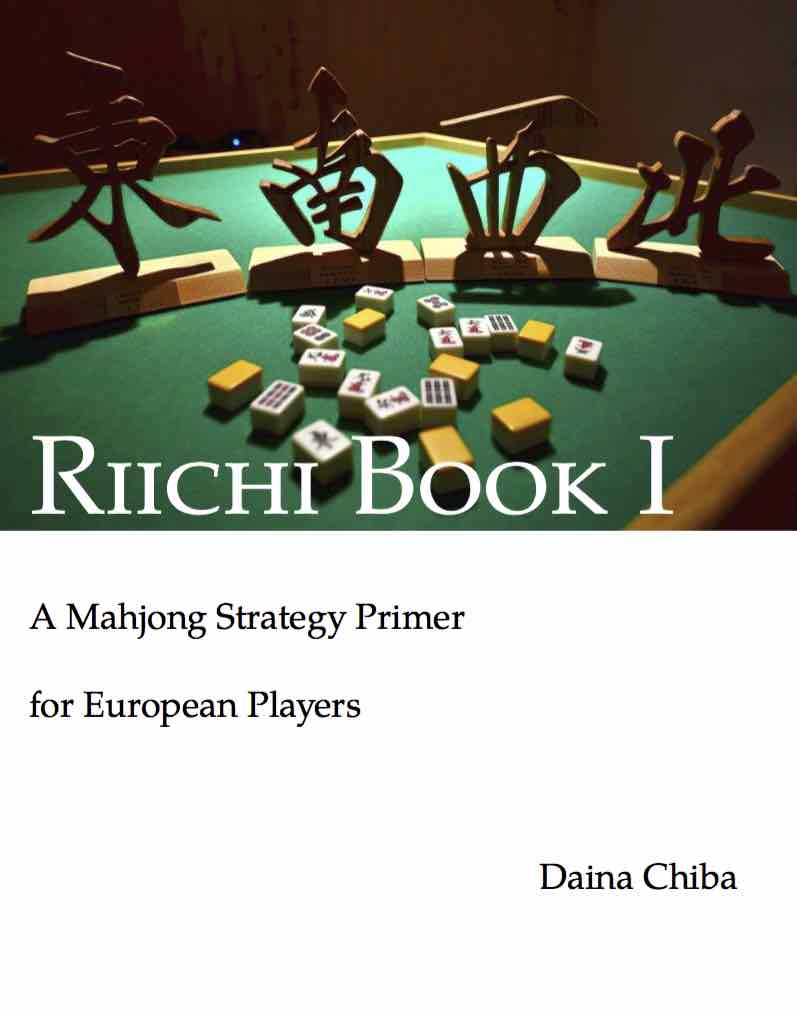 Riichi mahjong (modern Japanese mahjong) is a game of skill and luck, sharing some similarities with rummy and poker. After learning that riichi is quite popular in Europe, I decided to write a book on riichi strategies for European players. I then ended up splitting the manuscript into two volumes, one for beginners & intermediate players and the other for more advanced players. I have completed the first volume so far. The second volume is coming soon (hopefully by the end of 2019).
The book is a fixed-layout file in PDF. It will be best displayed on an iPad, a Kindle, or a similar tablet device. If you find a typo, please let me know via email.
Donations appreciated
I am making my book(s) freely available to any aspiring players. If you'd like to donate a small amount of money, please use the link to the right. All donations will go towards promoting riichi mahjong across the world.
Reviews and mentions
Here is a list of reviews and mentions on Book I that I know of. If you know more, please let me know via email.